Soundtoys' plugins are trusted by professionals for many years and adored by everyone who uses them because they strike the perfect mix between accurately capturing the personality of old processors and adding a contemporary efficiency and sense of fun. They are quick and easy when you want them to be—especially with the "Jr." and "Little" scaled-down versions of several effects, and the wide variety of excellent presets to get you started right away—but they are also profound and inspiring in a way that only the best, most meticulously made tools can be.
Highlights: There are a total of 20 plugins, including one called Effect Rack that allows you to stack multiple effects;one of the very best delay plugins of all time, EchoBoy;based on the popular "Reverse Shift" technique used by the Eventide H3000, Crystallizer is a granular delay effect;Decapitator and Radiator provide good, helpful presets for "overdriven mix console preamp"-style saturation and distortion, while the brand-new plugin Little Plate is free.
Available for: Mac, PC | 32-64 bit | VST, AU, AAX
---
While the Waves Gold Bundle is arguably one of the most well-known plugin collections ever and a great entry point not only to the rest of the Waves lineup but also to mixing plugins in general, we want to emphasize the magnificence of the Waves H-Series plugins in this article. The "H" stands for Hybrid and comprises four plugins (compressor, reverb, EQ, and delay). Each of these processors is created around the idea of modeling a variety of original analogue gear and housing it all within a contemporary, intuitive interface that is quick and simple to use. Set the precise ratio of analog character to crisp, contemporary bite and precision.
Highlights: H-Reverb is one of the most forward-looking plugins in the Waves range; H-Delay goes toe-to-toe with Soundtoys' Echoboy in the flexible/character delay stakes.
Available for: Mac, PC | 64 bit | VST3, AU, AAX, Multirack, Soundgrid
---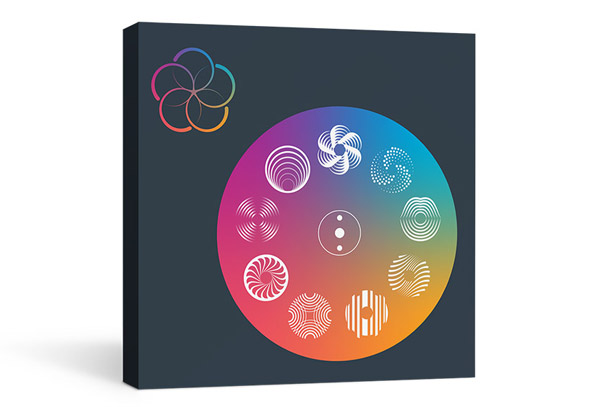 The Music Production Suite combines six of iZotope's renowned plugins that are at the forefront of music production, mastering, and audio signal processing.VocalSynth 2, Ozone 8 Advanced, Neutron 3 Advanced, RX 8 Standard
If you're looking for mixing and mastering tools that strike the right balance between cutting-edge but superbly well-realised features, a novel approach to interface design and workflow, and top-notch sound results, the iZotope bundle could be for you. It is equally at home in the worlds of music, sound design, film sound, audio processing and correction duties.
Highlights: The Ozone-Neutron combination in particular is an incredibly powerful mixing-mastering duo; Trash2 can cover all distortion and saturation duties in your productions with precision and/or fierceness as required.
Available for: Mac/PC | 32/64 bit | VST2/3, AU, AAX, DPM, RTAS
---
Grab a Universal Audio Apollo Twin and fill it with the industry-leading UAD simulations of the Teletronix LA-2A Classic Leveler, 1176 Classic Limiter, and Pultec Passive EQ that are part of the Analog Classics Pro Bundle if you want to add the essential bona fide studio classics to your processing arsenal. These compressors and EQs are so extremely simple to use but have an incomparable sound that they can be found on many records of every type and genre.
Highlights: Choose between Rev A, Rev E, or AE, three well-known iterations of the legendary 1176 compressor, each with its own sonic characteristics and degree of gritty. Our favorite is the 1176LN Rev E "blackface" unit, which has the most crunch of the three.
---
The EQ, reverb, and compressor plugins from FabFilter are included in the Essentials Bundle, which we believe offers the greatest bang for the buck for FF aficionados. However, we believe that the Total Bundle offers the best value overall. It makes sense to purchase the entire set if you enjoy the core FabFilter feature of showing the majority of the controls over an interactive frequency graph with draggable nodes. We've never met anyone who doesn't, and it ensures that you're covered for all of the essential mix processors, including EQ, compression, reverb, delay, saturation and distortion, gating and limiting, and of course the filters and synths that gave the company its start. Instant pleasure and inspiration.
Highlights: Pro-Q 3 might be the only EQ plugin you'll ever need or want; Pro-L 2 limiter and Pro-C 2 compression are both incredibly sonic and graphically spectacular;The Saturn 2's quick and simple ability to apply saturation and distortion to user-defined frequency regions is a sound designer and mixer's dream, and Pro-R still managed to transcend everyone's high expectations for what a FabFilter reverb would sound like.
accessible on Mac, PC, 64-bit VST3, AU, and AAX
---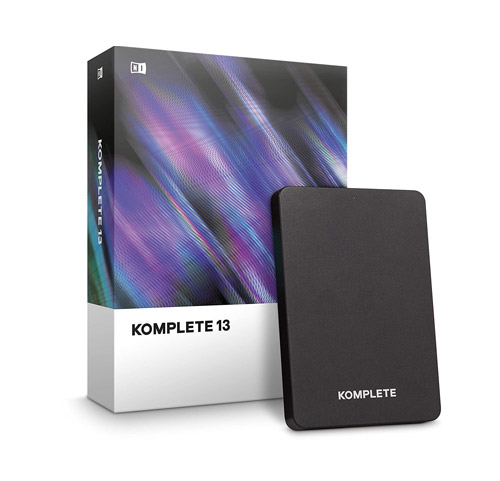 Without including the most popular music software bundle of them all, NI's massive array of instruments and effects, no discussion on music software bundles would be komplete (puns, yeeaah!).
16 instruments make up Komplete 13 Select, with the standouts being Monark, Massive, and Reaktor Prism.
68 plugins, 320GB, and 36,000+ sounds come with Komplete 13
67,000+ sounds, 118 plugins, 840GB, including Komplete 13 Ultimate
The Komplete Ultimate bundle, which includes every synth sampler instrument, effect, and processor plugin, has long been recognized as one of the finest value offers in music software. We're not sure if Komplete 13 Ultimate is the best or worst thing that has ever existed for folks with Gear Acquisition Syndrome.
Highlights: Everyone's favourite software modular synth-building and FX platform Reaktor 6; super-synth sequel Massive X; analogue monster synth Monark; Super 8; the industry-leading sampler Kontakt; the long-awaited update to an old and very flexible FX processing favourite, Guitar Rig 6 Pro.
Available for: Mac, PC | 64 bit | VST3, AU, AAX, Stand-alone
---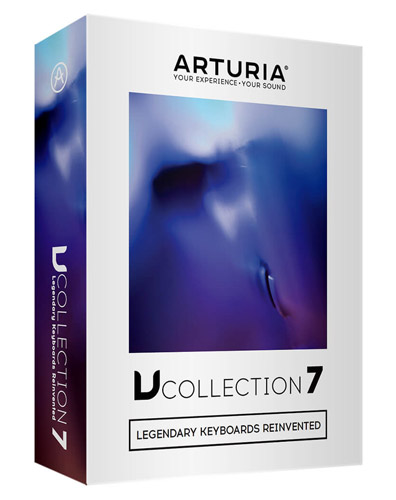 The V Collection is a fantastic collection of 21 vintage keyboard instruments and classic synths that covers practically all of the essential bases and sound sources for contemporary music producers and songwriters. The plugins are ostensibly replicas of uncommon, pricey, or otherwise cumbersome hardware, but they also include enough subtle changes, feature additions, and workflow improvements that can only be made by software, making each plugin far more practical and modern than just a nostalgic exercise.
Highlights: The V Collection's sixth version introduced four new elements: the Buchla Easel V, which is excellent for sound design and ambient textures and is modeled after Buchla's semi-modular synth from 1973, the Music Easel;The CMI V, which features sampling, additive synthesis, and a sequencer workstation and is modeled after the digital Fairlight CMI IIx;The DX7 V is the last but certainly not least, and it is based on the Hohner Clavinet D6 ("electronic clavichord") that was produced in West Germany between 1964 and the early 1980s.
You might assume that Arturia would have trouble creating a generally faithful replica while simultaneously creating a truly functional synth plugin because FM synthesis is notoriously difficult to program because to the relative unpredictability of FM synthesis programming and the lack of hands-on control and visible feedback while modifying. Their solution to the problem is to keep the original DX7's aesthetics while also expanding the interface to include an additional popup window where you can make adjustments in a way that will be comfortable and well-liked by users of more contemporary synth plugins. highly advisable
accessible on Mac, PC, 64-bit VST3, AU, and AAX
---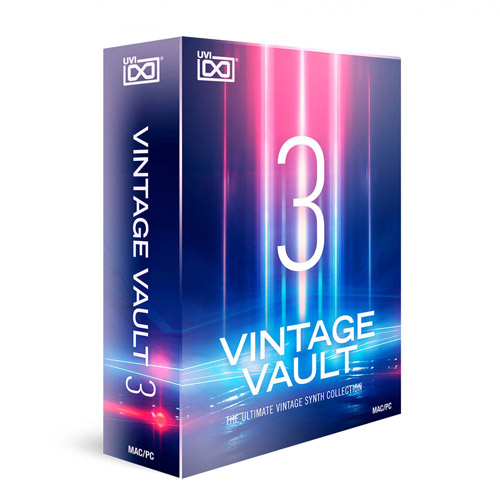 In terms of the breadth and depth of the synth modules and presets offered, UVI seems to have carried the idea of a collection of plugin emulations of vintage synths to its logical conclusion. Additionally, Vintage Vault 3 has a very competitive price that is far less expensive than the total cost of purchasing the instruments separately. These plugins sound fantastic, so any worries that there might be a catch in terms of quality can be put to rest. You have a wide range of options, from some incredibly rare and obscure machines to true classics. There is enough content and variety here to keep you exploring for a very long time, even if you don't venture far beyond the presets that are there.
Highlights include: Waverunner uses seven different Oberheim synths; OB Legacy is a suite of six sounds based on ten vintage and/or obscure Oberheim synths; Beatbox Anthology is a collection of 111 (!) different drum machines, all of which can be accessed through a single plugin interface and whose sounds may be freely combined to create custom kits with a vintage feel.
accessible on Mac, PC, 64-bit VST3, AU, and AAX
---
You only realize how profound and varied KORG's influence on electronic music and its creation over the past 40 years is when you look at the list and interfaces of the synths included in the Collection bundle from Japan. From the analogue magic of the MS-20, Polysix, and Mono/Poly in the 1980s to the innovations in digital workstation technology of the M1 in the 1990s and the cutting-edge vector synthesis of the Wavestation (which was based on the Prophet VS from Sequential Circuits, whose research and development Korg took over when Sequential folded).
Highlights: The ARP Odyssey is now included in the current package, which ditched the "Legacy" label. This adds to the Korg Collection's reputation as some of the greatest and most underappreciated emulations available, at a very affordable price.
Also look into: The Roland Cloud collection (although it requires a subscription) and the Arturia V Collection, which also includes several of the synths modeled here, both offer comparably iconic and perfect emulated synth plugins.
Available for: Mac, PC | 64 bit | VST3, AU, AAX
---
We've long been admirers of the guitar amps and effects plugin Amplitube from IK Multimedia, which is a part of Total Studio MAX together with SampleTank MAX, T-RackS 5 MAX, and Miroslav Philharmonik 2. This was highlighted in our roundup of guitar amp simulations. The labels "Total" and "MAX" are apt given that the package includes 179 GB of samples and 43 virtual instruments, giving you access to every imaginable genre and creative style.
Highlights include more than 300 pieces of tone-sculpting amps, cabinets, stompboxes, and rack effects from brands including Fender, MESA/Boogie, Z-Vex Effects, Soldano, Orange, and Fulltone, among others. AmpliTube MAX integrates all prior editions and signature versions of Amplitube.